EMIHEAD'S DOMAIN
---
INFO
---
ABOUT ME
- Sage is my name - 21 years old - White and able-bodied - Transfem, agender, and aromantic - ADHD
STUFF I DO
- SFW Art - Goofy ass Music - Shitposts - Talk too much about stuff I care about
LIKES
- HOGLINS!!! - Video games sometimes - When peoples bangs cover their eyes - The Dame Da Ne Guy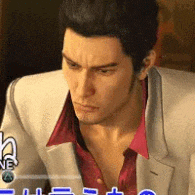 -

DISLIKES
- Video games most of the time - Mob griefing because its a stupid fucking mechanic
DO NOT FOLLOW ME IF:
- You're a bigot. Simple and easy. - You support pedophilia, zoophilia, loli/shota, pro-shipping, or anything along those lines. - You fetishize identity-related things such as skin color, queer identity or weight. - You subscribe to other right-wing beliefs like being anti-BLM, pro-Zionism, etc. - You think white people can experience racism, straight + cis people can be discriminated against, etc. - You support any individuals to which any of the above points can apply.
(I have these restrictions in place because I want to create things for good people, and I don't see the above qualities as being indicitave of a good person. If you find yourself agreeing with any of these points, feel free to let me know so I can block you.)
BEFORE YOU FOLLOW:
- PLEASE SOFTBLOCK TO UNFOLLOW IF WE'RE MUTUALS. - I try to keep my page safe for older minors, but I will occasionally discuss/joke about mature content. I highly suggest you be at least 16 to follow me but I can't enforce this strictly. I will never post any highly suggestive or NSFW images. - Please tell me if anyone I follow is problematic. - Feel free to use my art for anything, but please credit me and link to my Twitter if you can. - Please use tone indicators with me. - I use content warnings for things that might be uncomfortable or triggering to a majority of people. I cannot tag anything specific unless we're mutuals due to just how many people follow me.
fonts by cinni, asterism, and codeman38